Shelter Pets – Changing Perceptions
According to the ASPCA, US shelters take in around 7.6 million companion animals every year, 3.9 million dogs, and 3.4 million cats.

Each year, around 1.2 million dogs, and 1.4 million cats are euthanized in those shelters, that's over 7,000 per day.  HSUS estimates that 2.4 million of these are healthy and adoptable.
Throughout the country, the ASPCA estimates that around 13,600 shelters have adoptable pets waiting for their forever homes.  People are sometimes reluctant to go to a shelter to find their new family member, there are many reasons given for this, and many of these reasons are just not based in facts…
These images aim to dispel some of the myths, and show that there are perfect family members for everyone, waiting patiently in a shelter to find their people.
"But I want a specific breed"
There are thousands of breed specific rescues, many are networked throughout the country, and work with general shelters, so are able to help locate if only a particular breed suits your family. 
Heidi, adopted August 2014 from Nutmeg Weimaraner Rescue, is a puppy mill survivor, surrendered to a shelter when her owners found that they were not prepared for such a high energy dog (it's very important to read up on the breed, and not be swayed just by the looks).  She now lives on a farm with access to a swimming pool to give her the large amount of exercise that she needs.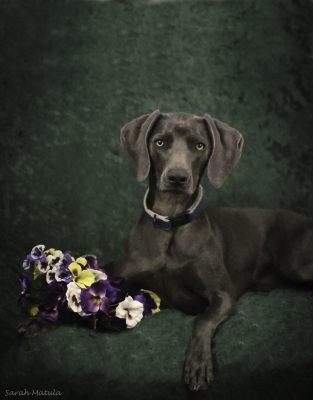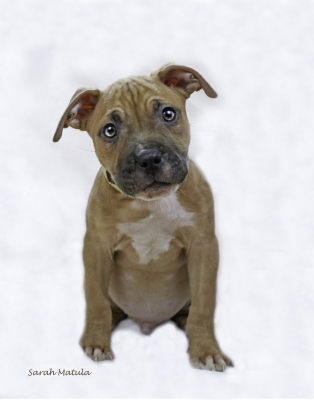 "But I want a puppy, shelters don't have puppies"
Dogs can generally produce litters of up to 15 puppies

[1]

(the record is 24

[2]

).  The message to spay and neuter pets is an urgent one due to companion animal overpopulation.  Many unwanted pregnancies occur in un-spayed dogs, with owners unprepared for the cost of care for mom and pups.  These confused pregnant dogs often end up in shelters, at risk of euthanasia for space and funds. 
Puppies are hard work (they nip, they chew, they have to be housetrained, and that 'cute puppy phase' doesn't last long!), but if they really are the right fit for your family there are always unwanted litters in shelters. 
Many slightly older puppies also get surrendered when families realize that they were just not prepared for the aforementioned nipping, chewing and training, which is a fact of puppydom.  These pups are often confused, having left their littermates, gone to a home, and then find themselves in the shelter with the big dogs.   Shelters try to make conditions as good as possible for the animals in their care, but the noise and bustle of many dogs housed together can be overwhelming for some of these younger dogs, and they may appear timid or withdrawn, when shown some love and consistency, they will soon come out of their shells and become wonderful family members.
Perseus, adopted from Destiny's Road in April 2016 is one of a litter of 5 rescued, along with mom, from terrible conditions.  This pup now has a chance to grow up with his own family.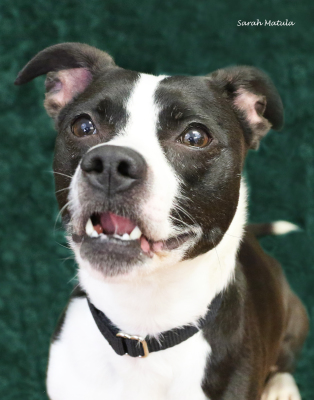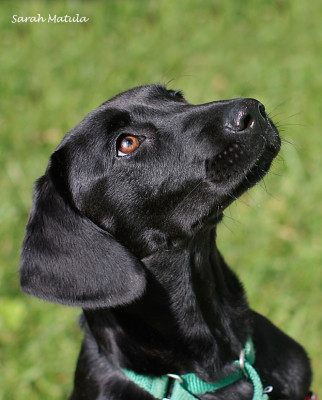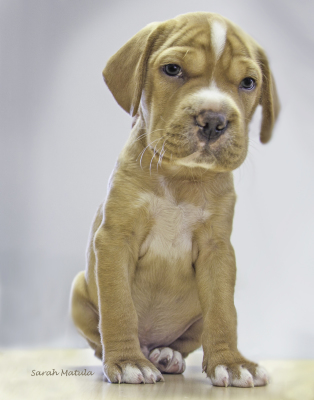 Libby, adopted from DAWS in March 2016, is a sweet girl who just wanted to climb into my lap for cuddles and to lick the camera lens.

Sarah, adopted from Danbury Animal Welfare Society in June 2015 is a beautiful black lab who hit the jackpot with a wonderful new family.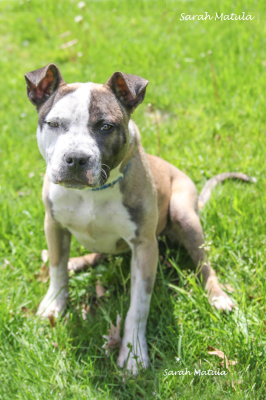 Jonah, adopted from DAWS in September 2015, a little pup who did a lot of growing up!  Those big paws were a sign of what was to come!

[1] Borge, K. S.; Tønnessen, R.; Nødtvedt, A.; Indrebø, A. (March 2011). "Litter size at birth in purebred dogs—A retrospective study of 224 breeds". Theriogenology 75 (5): 911–919.

[2] http://www.guinnessworldrecords.com/world-records/largest-litter-dog/

Sweet Rocky was running out of time at Windsor Animal Control, it is a small municipal shelter, and when new dogs arrive as surrenders, seizures or strays they must make space.   Finally, with the help of people sharing his picture on social media (another great way to help), he found his forever home.
"But I want a kitten, shelters don't have kittens"
Kitten season doesn't seem to end for many shelters.  Unwanted pregnancies in un-spayed cats can lead to 10 kittens a year.  Domestic cat 'accidents,' and feral breeding leads to an enormous level of kittens.  Many municipal shelters do not have the facilities to care for kittens and local rescue groups must desperately search for foster families for the kittens to stand a chance of survival.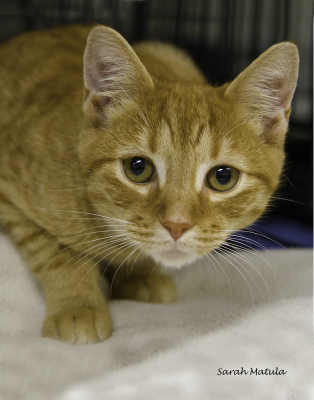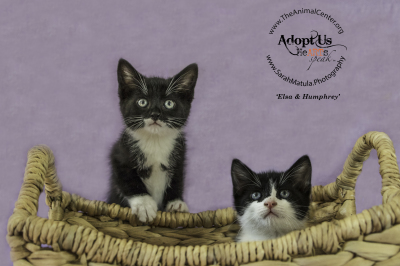 Bongo is an older kitten adopted from DAWS in November 2015.  Timid at first at the shelter, he came into his own after volunteers socialized him and his new family fell in love with this handsome chap.

Elsa and Humphrey are being cared for by a foster for The Animal Center, Newtown.  Foster care is a vital part of rescue for kittens and puppies (and is great for older pets).  Being in a foster home allows the pets to be socialized, housetrained and to be completely prepared for their future life as part of a family.  Rescues are always desperate for families to open their homes to foster pets, arrangements can be for a few days to cover for vacations for other foster families, to undertaking to provide care until a forever home is found.
"But shelter pets are sick"
While there are shelter pets with special needs (and fantastic families who are able to open their homes to them), there are many more whose only ailment is that they need to be in a home with a family.  When visiting a shelter, it is important to give the animal you are visiting time to get to know you, and show you their true character.  Some may have been there a while, depressed because they are in a kennel/crate for most of the day, and at some municipal shelters dogs may not be walked at all due to time/resource constraints, but instead only leave their kennel when being introduced to potential adopters, so may be very excited to get out from behind bars for a few minutes.  Volunteering to walk dogs or socialize cats in a shelter is a great way to help if you are not in a position to adopt or foster.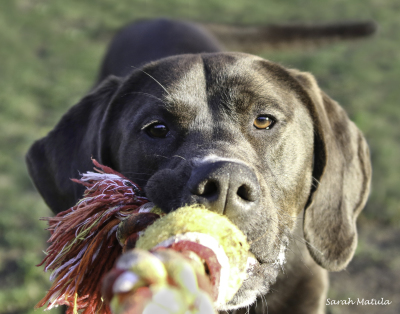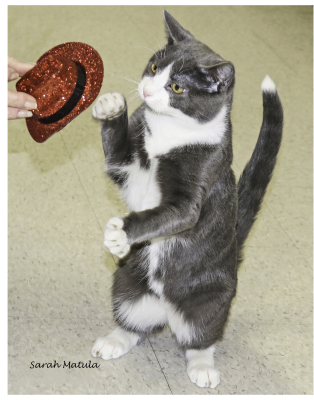 Jaxson, adopted from Danbury Animal Welfare Society in April 2016 is a playful boy who loved to chase and tug.
Jasper, adopted from DAWS in March 2016, is full of fun and was a favorite with the volunteers.
"But shelter pets are too old"
Age comes to all of us, but most people don't run the risk of being cast out of their homes to introduce a cute new family member (Hollywood aside!).  Companion animals face this risk, along with living with families who lose their home due to financial problems, the family moves and cannot take their pet, owners who fall ill or die.   Many older pets in shelters can be more withdrawn as they have lost everything they have ever known and are in unfamiliar surroundings without their people.  They don't lose their capacity to love, they just need to find a new family to give that love to.  Grown up pets are usually housetrained, or know how to use the litter box, they might know some tricks, and they will have plenty of vitality.  The benefits of older pets are recognized through programs such as

Pets for Patriots

which pairs older shelter pets with veterans, the

Senior Paws Project

seeks to place the more mature pet with a more mature guardian to the benefit of both.
Neglected due to her owner's poor health and eventual death, Lana arrived at the shelter.  At 7 years old Lana was considered a senior dog, and at risk of euthanasia.  She was instead adopted from the RSPCA, and lived a long, healthy life, including flying with her mom and adopted sister from the UK to the US.  She passed away in 2015 at age 16, a fantastic age for a golden retriever.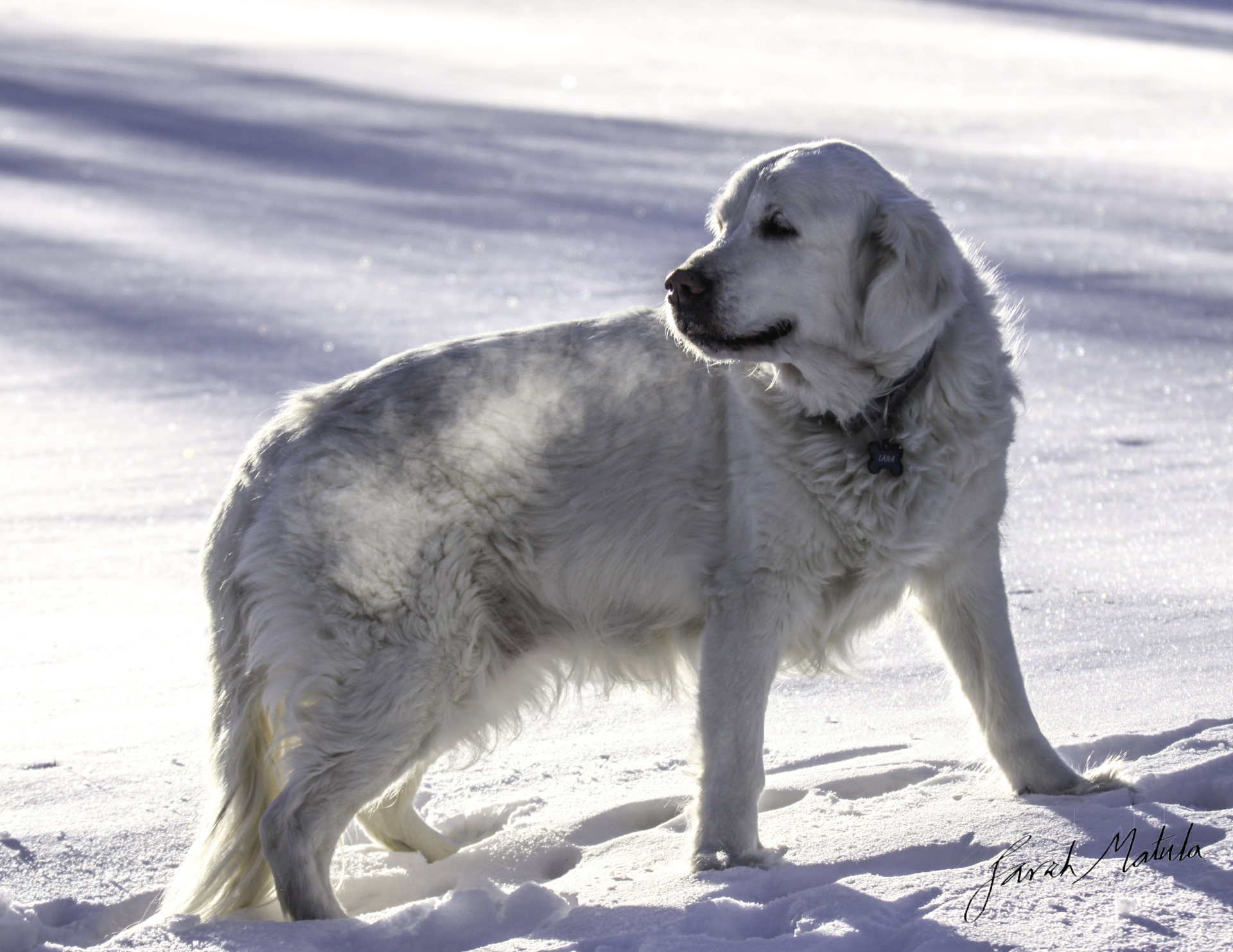 This stunning boy is named Bodhisattva3, he turned 11 this year.  He was saved from neglect with a backyard breeder.
He can find a tennis ball anywhere, and he collects them. He carries big sticks in his mouth, and brings them home, and collects those also. 
His mom says 'he taught me how much love I have inside.'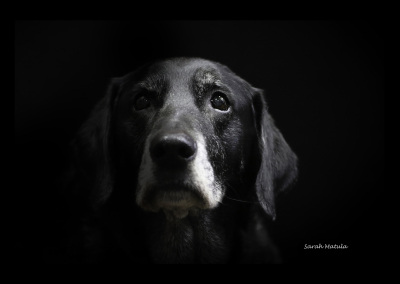 3 Buddhist - means a person who is able to reach nirvana but delays doing so out of compassion in order to save suffering beings. 

"But shelter pets are hard to train"
Shelter pets have the same capacity to be trained as any other pets.  Some may argue even more so, as they are so happy to be with their new people, and want to please them.   Shelter pets go on to have jobs in law enforcement, as emotional support animals and therapy pets, to excel in agility, dock diving, and become trick performers extraordinaire.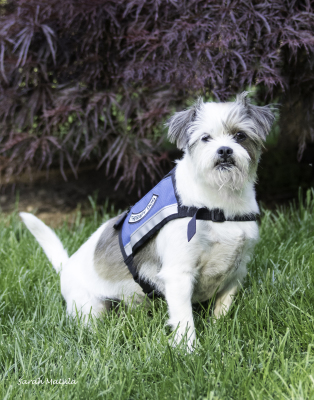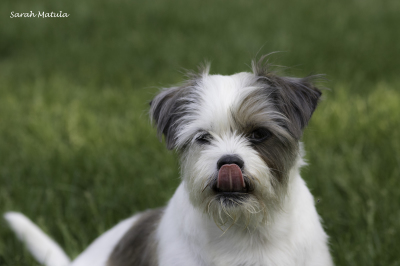 Sprout was adopted from Thank Dog Rescue in Aug 2014, he is now a qualified therapy dog in Newtown, giving emotional support, and working as a reading support dog for local children.
Gia is lucky to have a fantastic foster mom who takes her to events to socialize her, and has let her try out several sports, she is definitely a natural at Dock Diving!
"But shelter pets are sad and shy"
Despite their circumstances, many shelter pets are very upbeat and positive, even in the shelter, and will be even more so once they have a home of their own.   Those that do seem more withdrawn just need to know that they are loved, and they will soon respond to their new family.  As with any major life change shelter pets need to be allowed to adjust to their new home, but with a little patience and love they will soon be thriving as part of the family.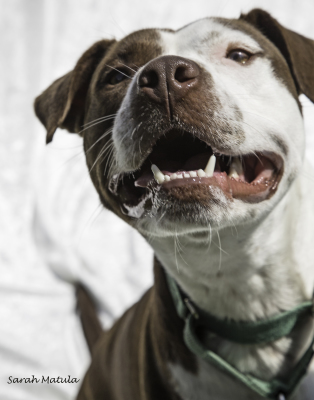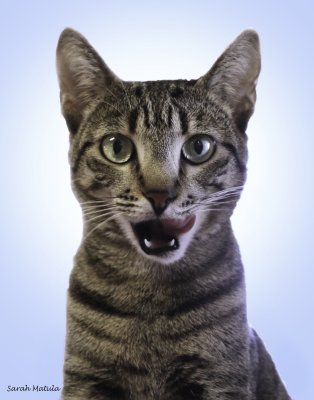 Mallory, adopted from Danbury Animal Welfare Society in September 2015 is a positive girl with bags of curiosity, and an infectious smile.
Lily, adopted from DAWS in February 2016, has a cheeky smile and was always asking for treats.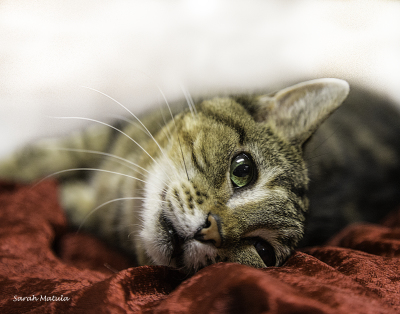 Friday, adopted from DAWS May 2015, decided that the velvet backdrop I had in my camera bag would make the perfect bed.  She therefore helped herself, pulling it out of the bag, and arranging it to her liking!
Shelter pets come in all shapes and sizes, and with varied personalities.  The perfect family member is waiting.  If you can't adopt or foster, you can make a huge difference by volunteering at a shelter, if you are unable to volunteer, just following shelters on social media, and sharing their posts so that they are seen by as many people as possible may just save a life.